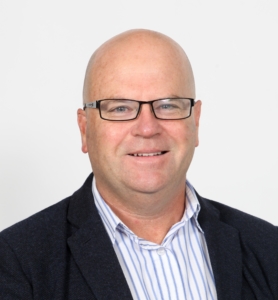 Mark Simpson, Business Development Manager | Cathodic Protection Technician
t:   +61 2 4225 7519 | m: +61 417 573 113 | e:   mark.simpson@rkfes.com
Mark has a metallurgy degree obtained from the University of Wollongong. He joined RKF ES in 2015 and leads the business development and marketing division.
Mark has more than 30 years' experience in business strategy, root cause analysis, value proposition and safety management roles. He joined RKF ES after a successful career working within various product divisions of BlueScope, an Australian steel manufacturer. Mark's extensive sales experience is the result of skills developed during his time as the Business Manager of BlueScope's Sureline business division and as the Central NSW Area Manager for BlueScope Distribution.  Prior to this, Mark worked as an Operations Superintendent, Sales Manager, National Account Manager within BlueScope's tinplate manufacturing operations.
Mark is also a NACE accredited Cathodic Protection Technician (CP2).